"Why Quilts Matter" Celebrates 1,000+ Facebook Friends!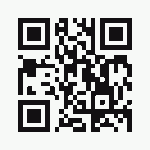 We are celebrating our 1,000+ Facebook Friends this month! The series Why Quilts Matter: History, Art & Politics has been on Facebook for just a little over a month.  We thank everybody for their tremendous support!
With all of the interest the series having on Facebook, our website, and Twitter, we do not want to stop there. Please join our e-newsletter list!  We already have several hundred subscribers, and to celebrate this milestone every existing e-newsletter subscriber along with everyone who signs up during September 2011 will be eligible for a drawing for a free "Why Quilts Matter" DVD set! 
Three DVD set winners will be announced on October 1st, 2011.  In the future, all newsletter subscribers will be eligible for special holiday DVD discounts and other offerings.  We respect your privacy – please read our Privacy Policy if you have any concerns, or contact us for more information.
UPDATE Oct 1, 2011: Winners have been announced!  Please take a look here…