"Load Up on Fiber" at the San Jose Museum of Quilts & Textiles
Need more fiber? The San Jose Museum of Quilts & Textiles has just the thing!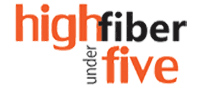 From October 20 through November 4, the Museum, located at 520 S. First Street in downtown San Jose (CA), will showcase High Fiber, its 5th annual benefit art exhibition and sale. This juried exhibit is an inspiring showcase for a wide variety of textile art forms including quilts, jewelry, tapestries, wall-hangings, sculpture, and wearable art. All art in the exhibition is available for purchase at $500 or less, with a designated percentage of the proceeds donated to the Museum. It's a win-win situation, designed to generate support for both the fiber artists and for the Museum.
Over 260 works will be on display, representing 65 internationally known and emerging artists and a variety of styles. From intimate to quirky, serious to fun, singular examples to the series, the works are textural, colorful, and conversation-inspiring. Among the artists juried into this signature event are names familiar to anyone who follows the art-quilt/fiber-art scene: B. J. Adams, Pamela G. Allen, Leslie Carabas, Dominie M. Nash, Wen Redmond, Judith Crespo, Radka Donnell, Wendy Huhn, Marjan Kluepfel, Lynn Koolish, Ellen Oppenheimer, Joan Schulze, Katy J. Widger, Therese L. May, and Judith Trager, to name just a few.
A VIP Reception and Press Preview on Saturday, October 20 (6pm to 8pm) offers the attendees the first opportunity to see and purchase the newest in fiber-based artwork. The general public is invited to attend "An Afternoon of High Fiber," a wine and cheese reception the following day, Sunday, October 21, from 2 – 4pm. Both require an RSVP. For additional information, contact Heather Lee at the museum  ([email protected]).
This year, the Museum has created a secondary exhibit, FiberShots, as an additional opportunity for the public to purchase fiber art. FiberShots will feature 15″ x 15″ artful fiber work—traditional and contemporary/non-traditional—that will be sold for $100, with all proceeds going to support the Museum. This exciting event gives fiber enthusiasts the opportunity to buy work not otherwise available for sale. As Executive Director Christine Jeffers notes, "It is our mission to promote the craft and history of textile and fiber art. This event presents a broad representation of fiber art and allows members of the public to purchase a piece, take it home, and become advocates for fiber art."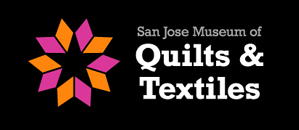 The San Jose Museum of Quilts & Textiles was the first museum in the United States dedicated to quilts and textiles as an art form. In 2005, San Jose Mercury News named the Museum one of the top 10 attractions in San Jose. Visit the Museum website for museum hours, directions, admission fees, free openings, and useful information. NOTE: Admission to the Museum is "pay what you wish" during the run of High Fiber.
**Mark your calendar now: Shelly Zegart, executive producer and host of Why Quilts Matter: History, Art & Politics, will present a special program the San Jose Museum of Quilts & Textiles on January 5, 2013, from 2 – 4 PM. Keep your eye on our Events page, where we'll be posting additional information as it becomes available.**